For over 10 years, you have had access to your own special Customer area. As part of our desire to bring you more digital services, Stago is now launching My Personal Space, a new customer portal tailored to your new needs.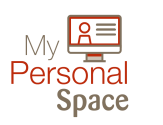 Simpler user experience
This new intuitive, user-friendly interface will give you quick access to your contracts, orders, reserved lots, intervention reports, product documents and leaflets, everything you need in a single place.
You will receive notifications in real time when your documentation is updated.
More freedom, and simpler
This new service gives you more freedom, and quickly put you in touch with a Stago contact:
easily accessible documents,
a powerful search engine,
a news section to stay informed,
a contact form for communicating with our teams.
Secure and customised
A secure space accessible 24/7 that you can customise to your needs:
an individual account secured by a personal password,
a home screen you can customise to your needs,
an interface accessible from PCs, tablets and mobile phones,
available in six languages, including French, English, German, Spanish and Portuguese.

My Personal Space is just one part of a global project aimed at improving our digital services, a first stone laid in our future Stago ecosystem. 

If you have any questions about this new service, don't hesitate to get in touch with your local contact.

 
Download the My Personal Space brochure.